Cloud | March 5, 2020
Flexible Work and Working From Home
With 80% of the world's population owning a smart phone and having access to the internet it is no surprise that we are hearing the term "flexible work force" more often!
Businesses are always looking to improve productivity and enable employees the flexibility to work from home, the Bahamas, or a mixture of both.
But why? And how to do it successfully?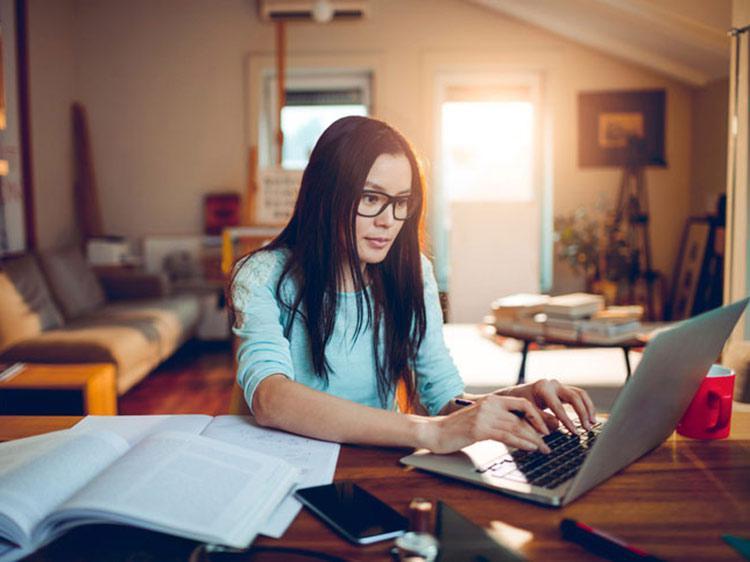 ​We can report that clients who are offering their staff the opportunity to work remotely ( for example while they are at home with a sick child or on maternity leave) are saying their staff feel less stressed, are less worried about returning to work and appreciate the flexibility.
Staff with less stressed and more productive.  A Win – Win !
Does flexible work and working from home sound like something your business should be offering your staff?  We agree completely!
A flexible work arrangement can have many different meanings and the most common we have come across include:
Working within set hours with specific tasks to complete.  The employer sets a block of time say 8am – 8pm and the employee agrees to complete their agreed upon tasks during this time frame.
Compressing work weeks.  We see this as well!  The employer allows staff to compress the work week into 4 days ( 4 x 10 hours days ) so staff can enjoy a long weekend.
Remote working.  It is becoming a major trend among Gold Coast Businesses we work with.  Remote working allows complete flexibility for employees to work from home, on the road, the office and then the road again!
below are our top 10 tips to enable flexible and remote work
Agreements. Ensure that any employment agreements with your staff who work remotely are updated with the new arrangements' terms.
If your staff are using their own devices for their work, make sure you have a policy outlining usage and cyber security requirements.
Consider the security measures you will need to have in place with multiple devices and using the cloud.

Make sure  2FA (two-factor authentication is enabled).
Where possible reduce/restrict access to sensitive information stored on devices
Introduce software to remote wipe stolen or lost devices.
Restrict device access from other family members.
Devices have robust cybersecurity software deployed

Have policies and best practice procedures which outline expectations around the use of company devices at home and on the road.
Accountability. You may want to introduce a time-sheets for staff to log time and or task management tools and a collaborative online workspaces for your staff to keep in contact!  Communication is THE key to a successful workforce working remotely.
Phone and Video Conferencing to keep everyone in reach – remote workers require open lines of communication that are simple, easy and effective!
The Internet needs to be available and also when it is not available. We recommend having a backup 4G dongle or mobile phone with data available.  Review your mobile data plans and optimize with a good data plan / cost-effective provider.
Training. To save you time, we recommend providing training to staff on the best way to work remotely and be clear about the businesses expectations!
Meetings – Daily meetings or Toolboxes to plan and bring everyone together at the beginning of each day.  This is perfect to remind staff they all part of the team. Check out our solution here 3CX Cloud Phone
Cyber security and data privacy training. Make it a requirement that all staff working remotely are required to complete privacy and cybersecurity training – before they start.
We have extensive expertise to help your business achieve a flexible and productive remote workforce.
We leverage the right Cloud Services, Video conferencing and 3CX Cloud Phone system to successfully create a flexible, secure, reliable and functional remote work platform for your business and staff.
Contact us to find out we can help you work from home.