Every modern organisation allows staff to use the internet in order to carry out day to day work.
Educating your staff about cyber security, internet threats and email security is an important strategy in minimising risk.
If they know not to go to suspicious websites, download from the internet and not to click on dodgy email links or attachments half the security battle won.
Please explore these valuable resources that we have compiled to help educate yourself and your staff.  This will make your life much easier.
The Australian governments take on threat landscape
A good read for business owners and staff to understand the threats to Australia
https://cybersecuritystrategy.dpmc.gov.au/cyber-landscape/index.html
To help get your head around the cyber security gargon
The Value of a hacked pc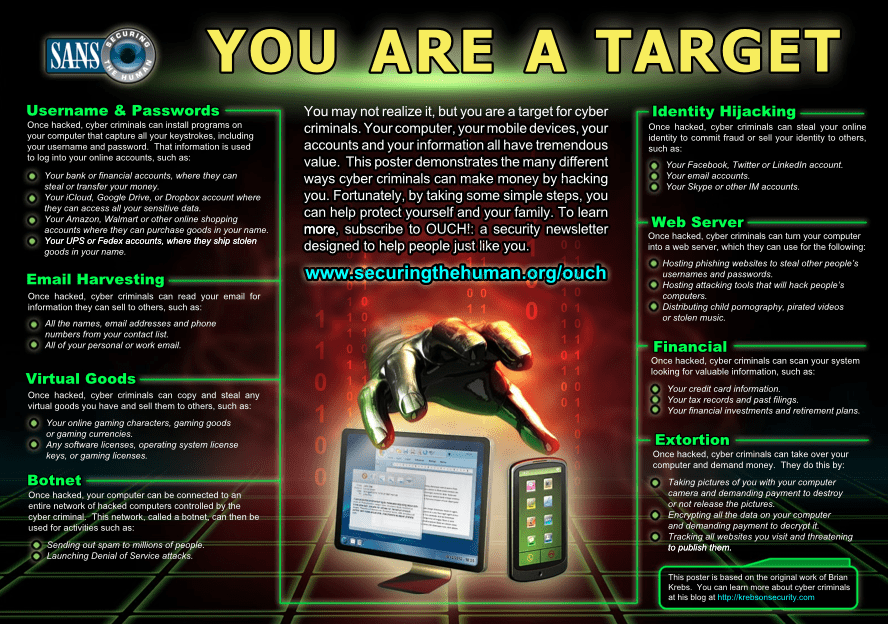 The value of a hacked email – Why would a hacker want to hack an email account?
Email Safety – We send this to clients to help educate staff about email safety
Policies
Please download and use our free sample internet acceptable usage policy.  It covers acceptable usage of the entire organisations IT Systems
Sample Acceptable Usage Policy
Please download and use our free lost or stolen laptop policy.  Use this for staff that are on the road.
Mobile Device and Data Storage Policy
Spam Detection
Phishing
We can provide on-site or remote cyber security awareness training with your employees to help educate them and reduce the risk to your business.